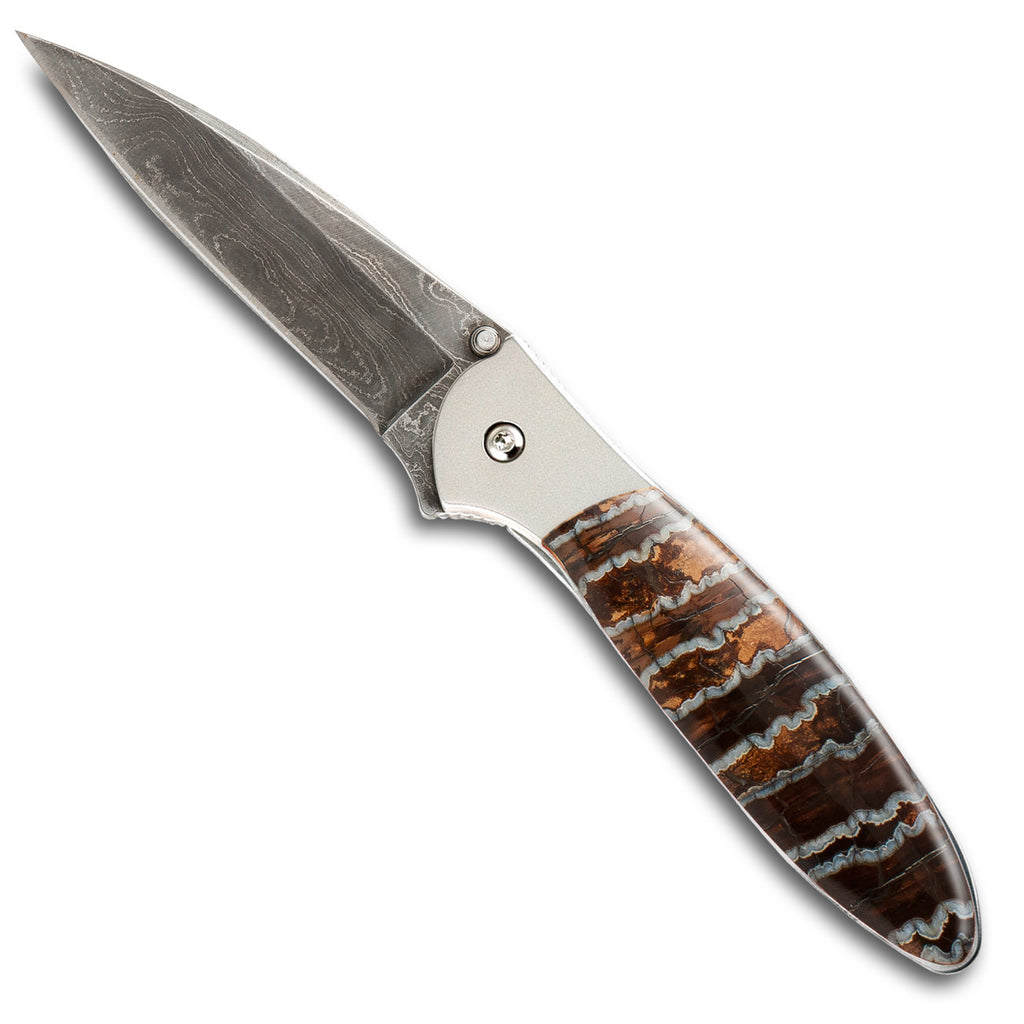 Santa Fe Stoneworks
Wooly Mammoth Tooth Collection - Kershaw Leek Damascus
Damascus Steel
The Damascus steel in this knife is made by Alabama Damascus and has 512 layers of high and low carbon steel.  This knife had the steel made in Alabama, the knife is made in Portland and the handle was applied in Santa Fe NM.  A truly American made knife!
Woolly Mammoth Tooth
Of all the animals that lived during the last Ice Age, the Woolly Mammoth is one of the best known. The material in our knife handle is actually a section of a tooth from a Woolly Mammoth – one that lived around 15,000 years ago.
There is a limited supply of the tooth which comes from Siberia.
Mammoth fossils are 150,000+ year old natural material so patterns and colors vary on each knife, No two are the same! These Photos are representations of the Material, actual products will vary in color and patterns.
Kershaw Leek
The Kershaw Leek just may be the ideal EDC (everyday carry). With its 3-inch blade, the Leek is a good-sized knife, but not too big. The slim design makes it easy to carry and its razor-sharp blade of high-performance Sandvik 14C28N means it can take care of a full range of cutting tasks.
Please note: This knife is equipped with a clip on one side.
---
More from this collection