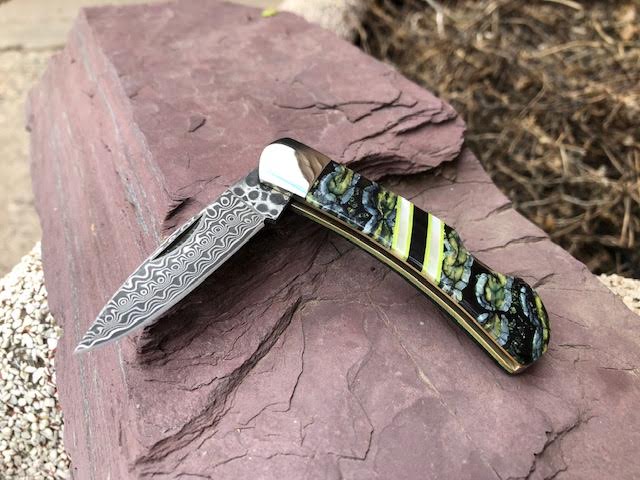 Santa Fe Stoneworks
Mammoth Molar and Green G-10 3" Lock-back
These are single-sided with a wood back. Mammoth fossils are 150,000 year old  natural material so patterns and colors vary on each knife, No two are the same!
Damascus Steel is characterized by its strength, edge holding ability, and it's dramatic appearance. The Damascus Steel used in our knives comes from Japan and is called "Sanmai Damascus" or Sandwich Damascus. There is a core of vg-10 steel with 16 layers of stainless steel on each side to produce a rust free Damascus look blade.
G-10 is a high-pressure fiberglass laminate, a type of composite material. It is created by stacking multiple layers of glass cloth, soaking in epoxy resin, and compressing the resulting material under heat until the epoxy cures. It is a perfect pairing with our Mammoth Fossils, adding strength and durability.
---
More from this collection